Like both fish and ice cream? Then you would love to have some ice cream fish. No, nothing like that you just imagined. Have you ever wondered what could occur if you merged both? We're not talking about ice cream with a fish flavor. It's about Taiyaki cones made of ice-cream! Look at these images to see what we're talking about. They've recently visited New York, and they're officially incredible!
Taiyaki is considered to be one of Japan's most loved cakes. It is made with pancake batter or waffle batter and usually is packed with the sweet paste of red beans. As you can see, with just a slight modification, they can be used to store the flavors of ice-cream you love! The tail conceals a surprising filling that is either custard or red bean. You can get them in a brand-new shop known as Taiyaki NYC, located in the middle of Chinatown and Little Italy. Visit the store and get yourself the fish of your life!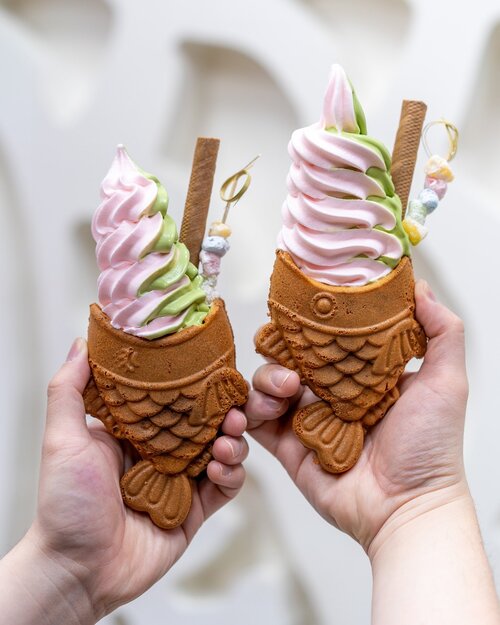 The History Of This Ice-Cream Fish
Taiyaki's origins go way back in time to the Edo time period. The first Taiyakis were referred to as Imagawayaki (a Japanese stuffed pancake), and they were round rather than fish-shaped. About 100 years back, in the Meiji period, a store was born with the idea of creating the round sweet into an oblong shape like a Tai, which led to the Taiyaki that you see to this day.
We're not certain who was the first to invent Taiyaki, but it rapidly gained popularity and quickly became a highly sought-after Japanese street food item. One of the most storied shops can be found at Naninwaya Souhonten, which started to make Taiyaki in the years early as 1909. You can still buy their original Taiyaki made by hand in the present day.
Taiyaki can also be available at stalls and in shops throughout Japan, particularly during celebrations. The most popular fillings are azuki(red beans) paste, chestnut, sweet potato cream, and chocolate. Taiyaki can be found all year round at many Japanese grocery stores like 7-11 and Lawson.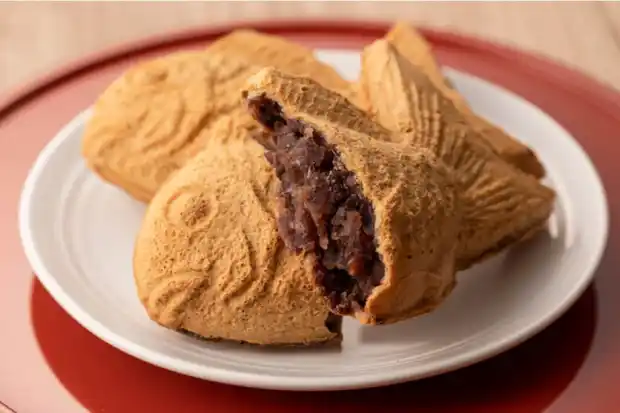 NYC: Where This Ice Cream Fish Trend Started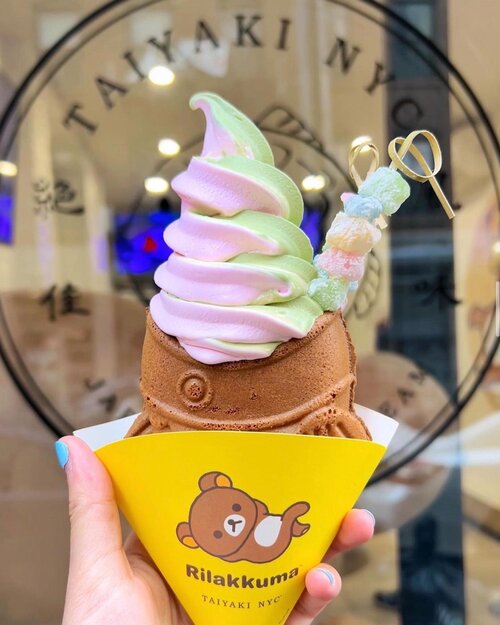 This Japanese street food trend, Taiyaki fish Ice cream, is something that you could enjoy even if you are within the USA.
The first shop to introduce this trend actually is in New York City! Taiyaki NYC took this traditional Japanese street food to the next level by transforming Taiyaki into frozen cones of ice cream.
The "cones" are prepared like authentic Taiyaki. The restaurant uses waffle-like batters that make them soft in texture than typical cones of ice cream. The Taiyaki cones of ice cream are prepared on-site in gigantic rotating molds that look like fish. Like the traditional Taiyaki griddles that are utilized in Japan However, with a different shape. Fish's mouth is opened, waiting to accept the guests with a generous scoop of Ice cream.
As said above, The bottom part of the fish in its true Taiyaki shape is filled with either ancho (sweet black beans paste) or custard. However, the top will be where all the excitement happens at.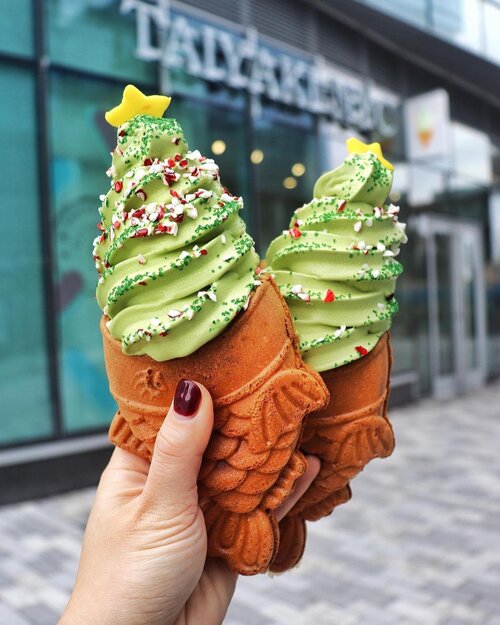 You can select your favorite flavors of the soft-serve Japanese Ice cream from a variety of that, including black sesame, vanilla, chocolate, and matcha. The toppings include sprinkles and graham cracker crumbs. Mini M&Ms and mochi. It's a tasty and completely Instagrammy dessert!
If you want to find these gorgeous ice cream fish, You can visit Taiyaki NYC's locations around NYC within Williamsburg, Flushing, Queens, Manhattan, and Chinatown. Outside of NYC, there are other locations to locate the ice cream fish in Toronto, Boston, and Miami.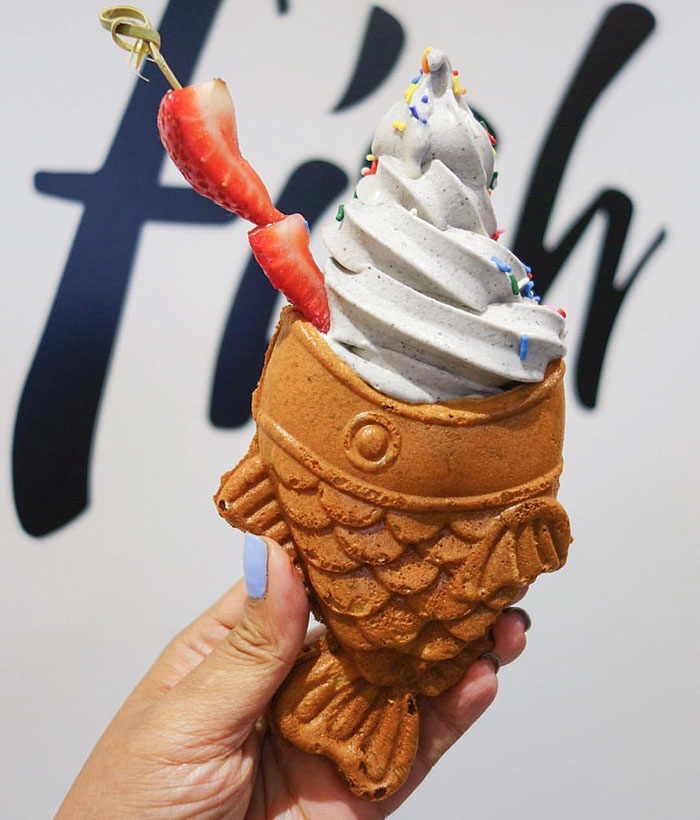 What If You're Living On The West Coast
If you're located on the West Coast, there is another brand of Taiyaki-flavored ice cream that is perfect for you! Somisomi is a chain in the US serving ice cream cones that are made of one of the Korean variants of the Taiyaki known as Ah-boong. At present, Somisomi has locations all across California and one in Las Vegas, and some located in Texas, but they are expanding rapidly to other places.
As with Taiyaki New York, Somisomi offers diverse fillings for their waffle cone with a fish shape, like cream cheese, taro, custard, red bean, and Nutella. After that, you can add an ice cream scoop of your choice. Ice cream flavor, which includes choices of matcha, milk Ube, and black sesame. Somisomi offers a variety of toppings, too, greater than Taiyaki New York, with options to choose from, such as strawberry bits, oreo crumbs, and macarons.
Now, how's it going in Japan
Although Japan is the home of Taiyaki, they haven't got Taiyaki Ice Cream yet. In Tokyo, there are shops serving Taiyaki along with a cup of regular cream; in some places and shops during the summer months, you can buy frozen Taiyaki as a snack.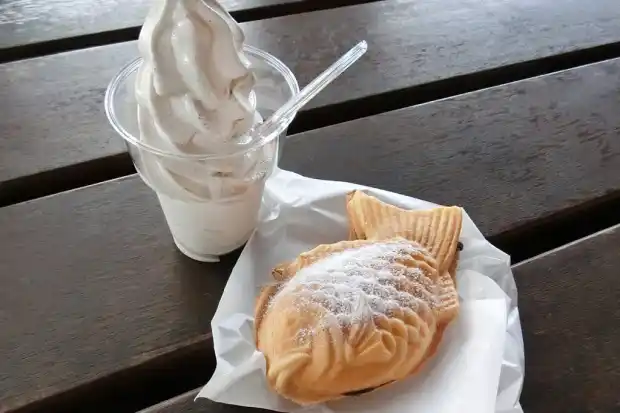 Unfortunately, there aren't any of these shops that look as appealing as the ice cream cones with fish designs that are available at Taiyaki New York or Somisomi. Does this fresh take on the old treat will catch up in Japan as well? Hopefully, it will.