If you've been binge-watching on Netflix as everyone else today, you've likely already seen the cult show Money Heist (or La Casa de Papel in Spanish). It was first airing by Antena 3 in Spain, and the gripping drama gained international recognition after being adopted by Netflix in December of 2017. It is now the most watched non-English-language show that has earned the Emmy award for Best Drama Series in its pockets.
Alex Pina's crime drama is about a group of robbers commanded by the mastermind, the Professor, who tries to orchestrate a flawless heist at the Royal Mint of Spain. Many people cannot get enough of the captivating plot twists and characters, and the 29-year-old la casa de papel painter Jose Manansala is one of them.
The Filipino freelance artist demonstrated his affection for the show by drawing 12 of his favorite Money Heist characters with just colored pencils. Each fan artwork took about 18 hours to finish (well-spent time in the quarantine), and it did not go unnoticed. The image of Lisbon went viral on social media after the actress Itziar Ituno who plays the role, posted it on Instagram.
The Money Heist series is addicting. I became hooked after episodes upon episodes of unending tension. Since I am a visual artist, I was challenged to draw an illustration of each character since they all have distinct characteristics and styles, and yet still kept an eye on the goal.
#1 The Professor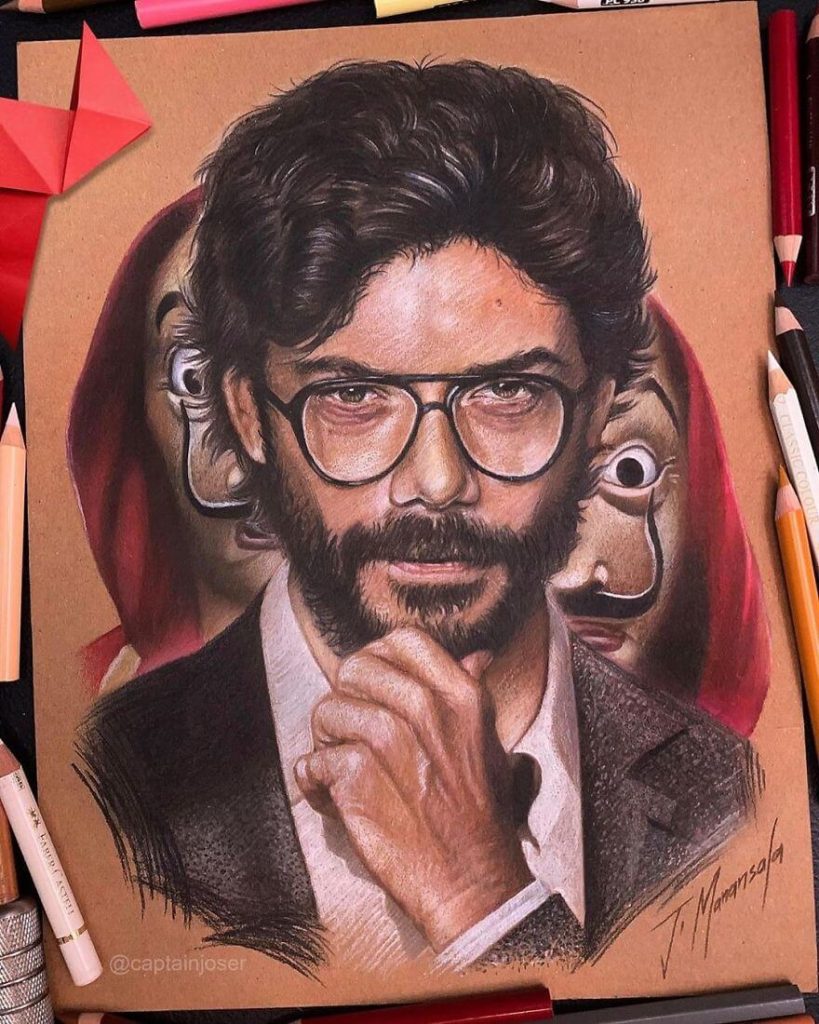 #2 Stockholm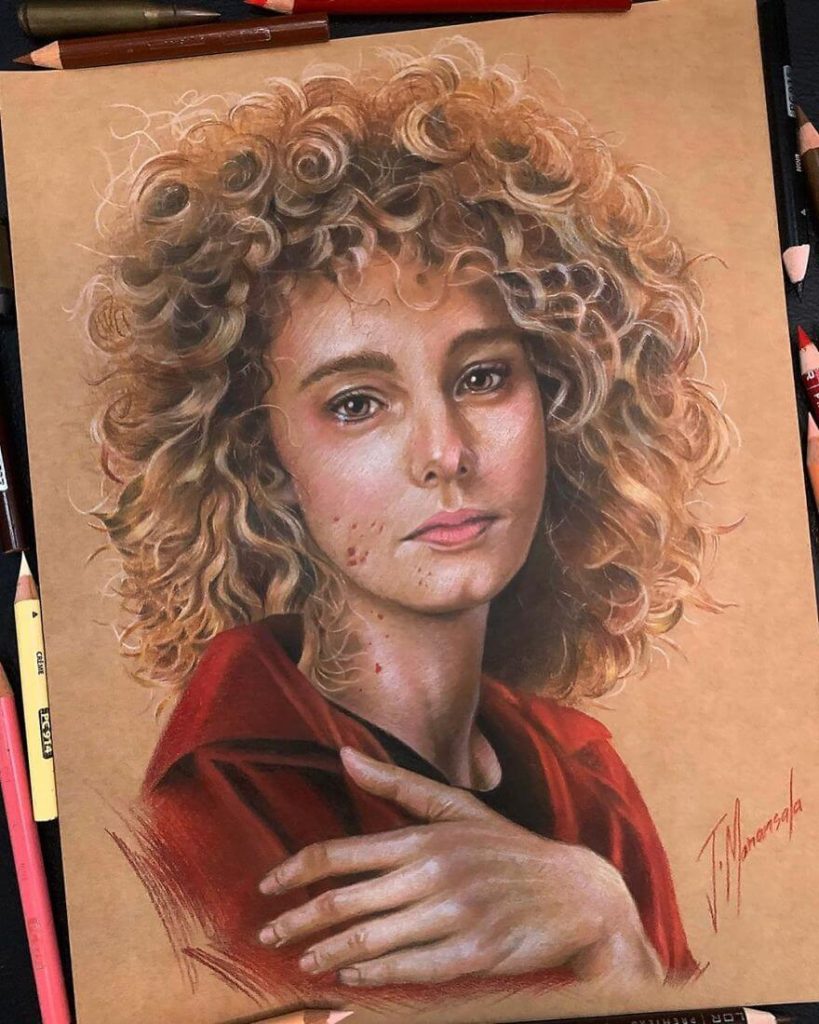 #3 Arturo Román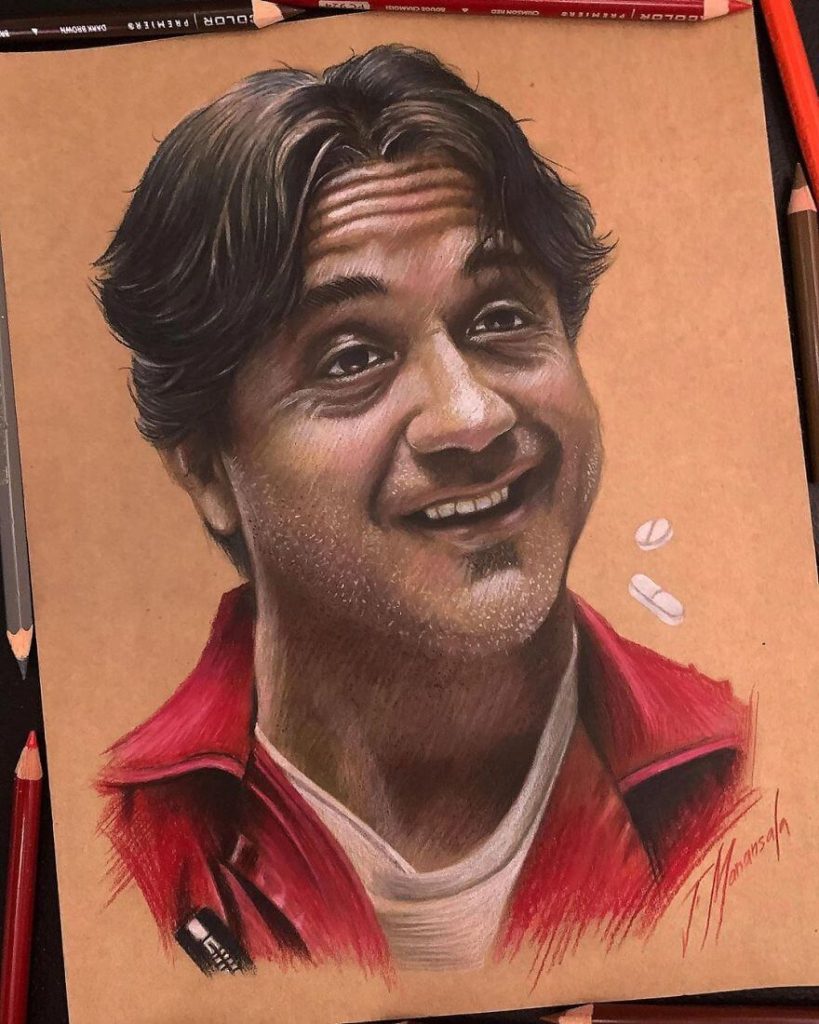 #4 Rio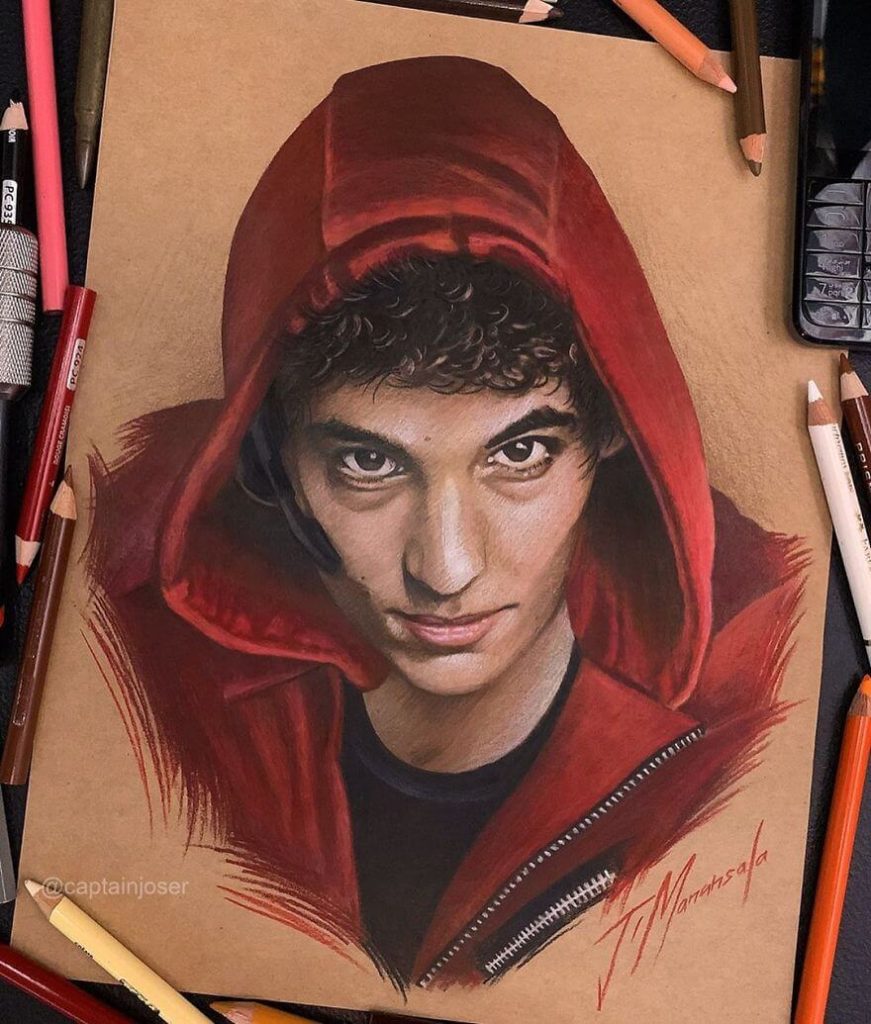 #5 Manila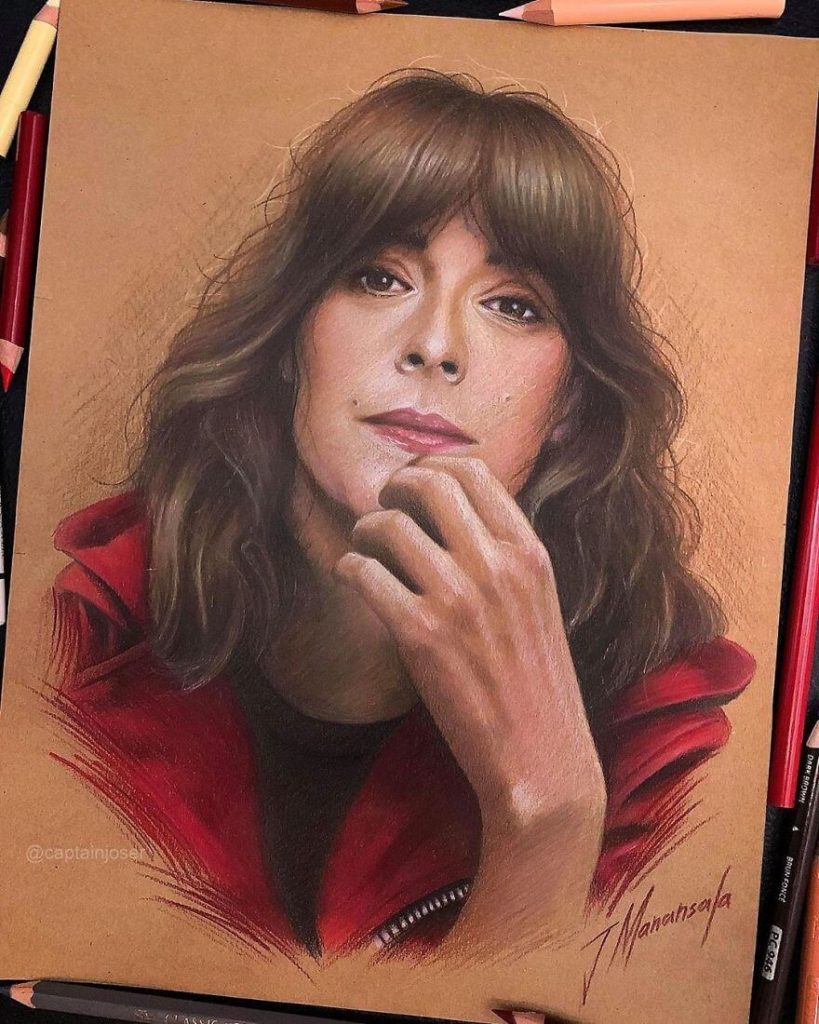 #6 Berlin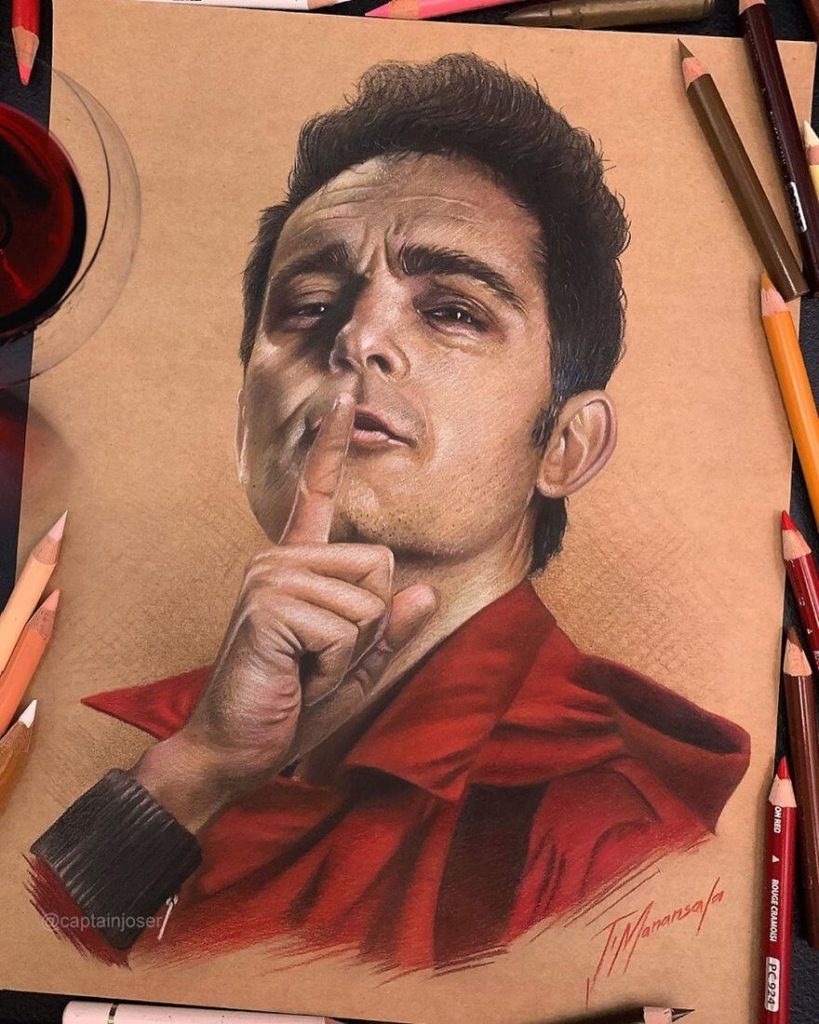 #7 Nairobi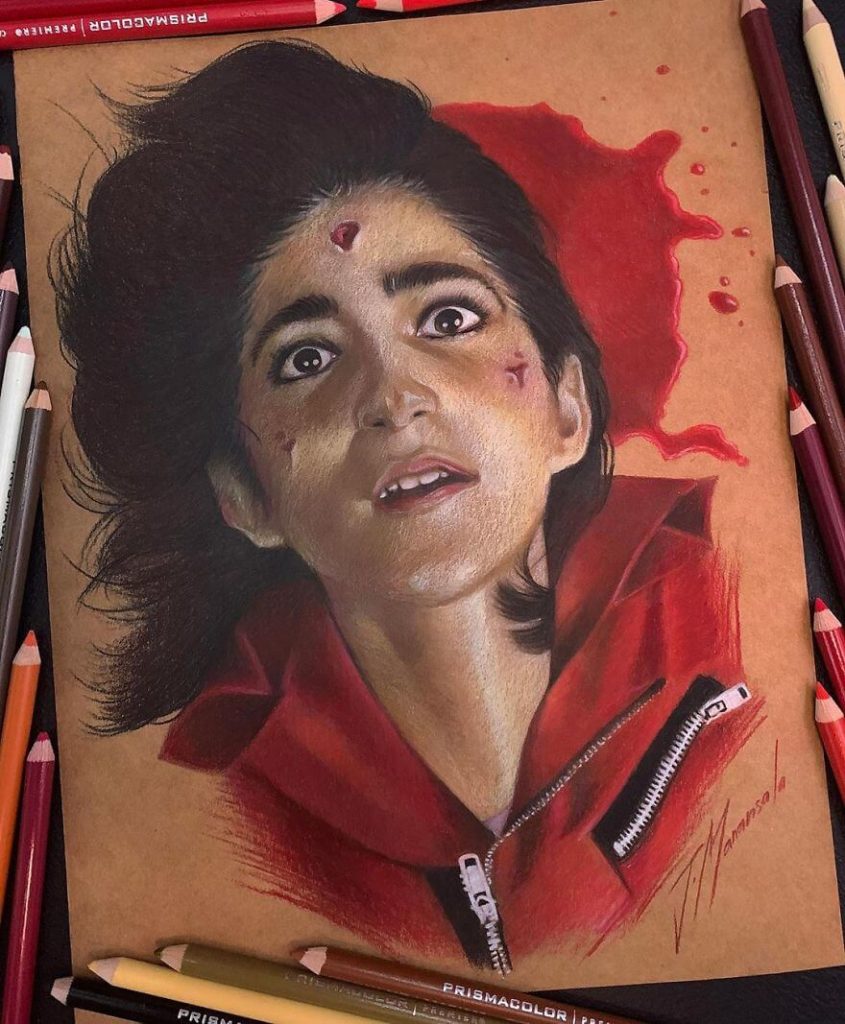 #8 Tokyo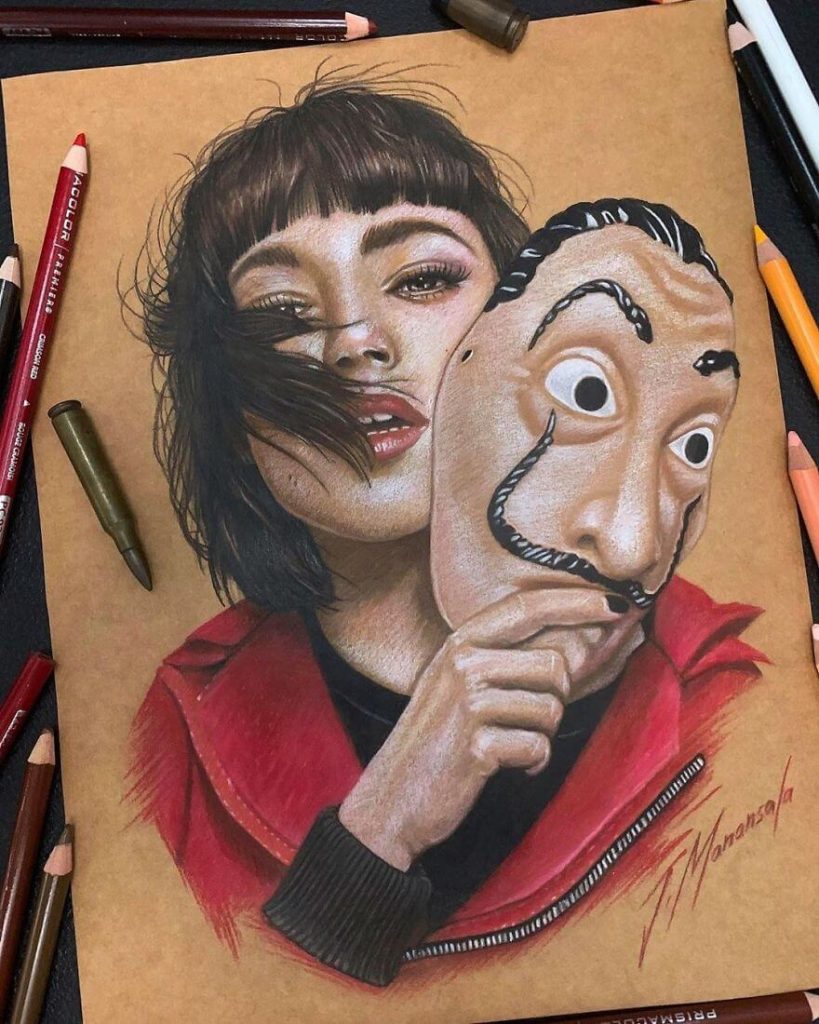 #9 Alicia Sierra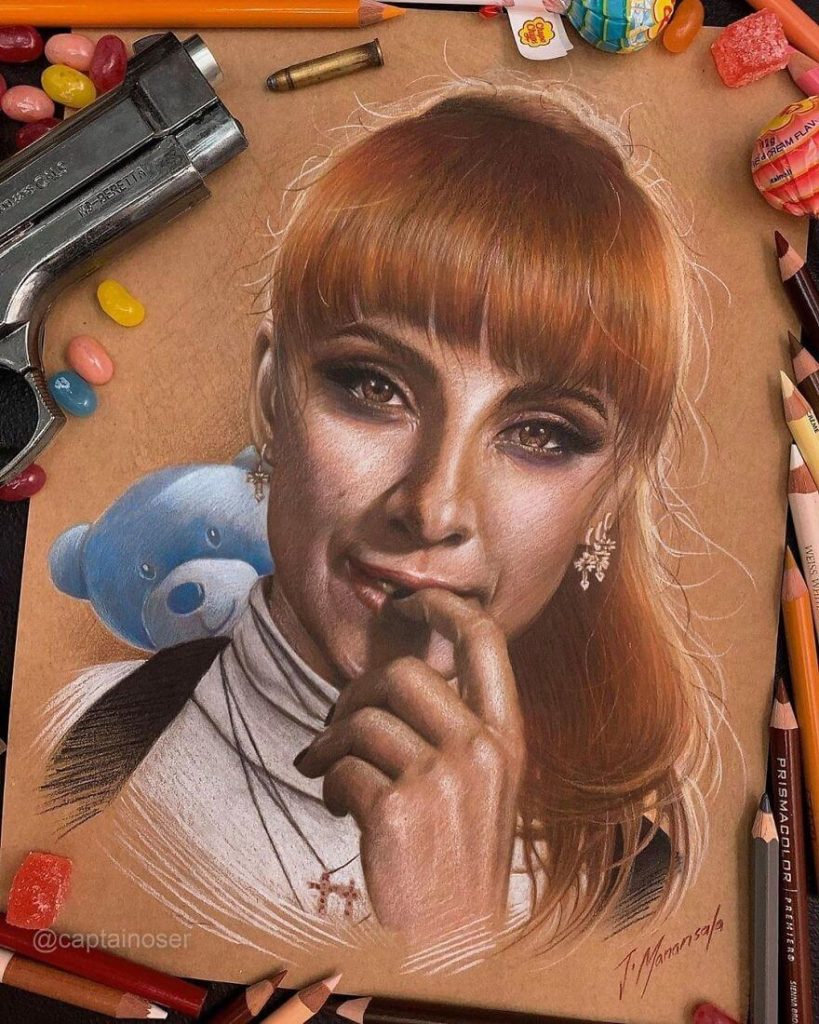 #10 lisbon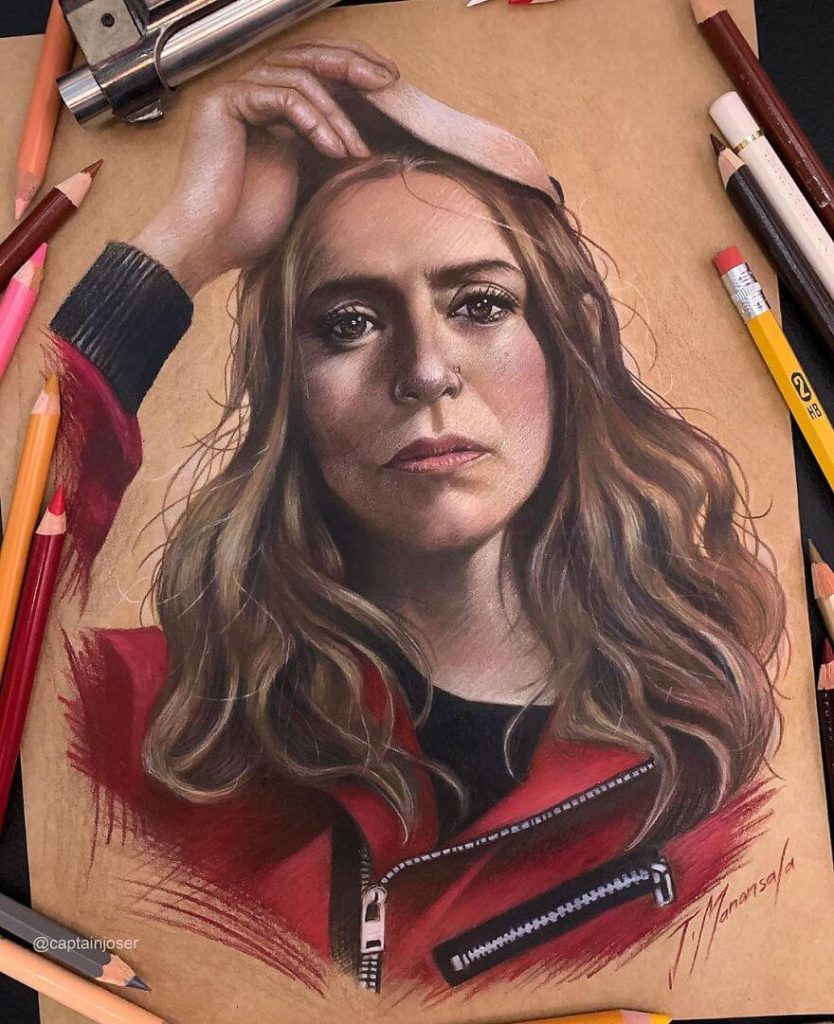 #11 Helsinki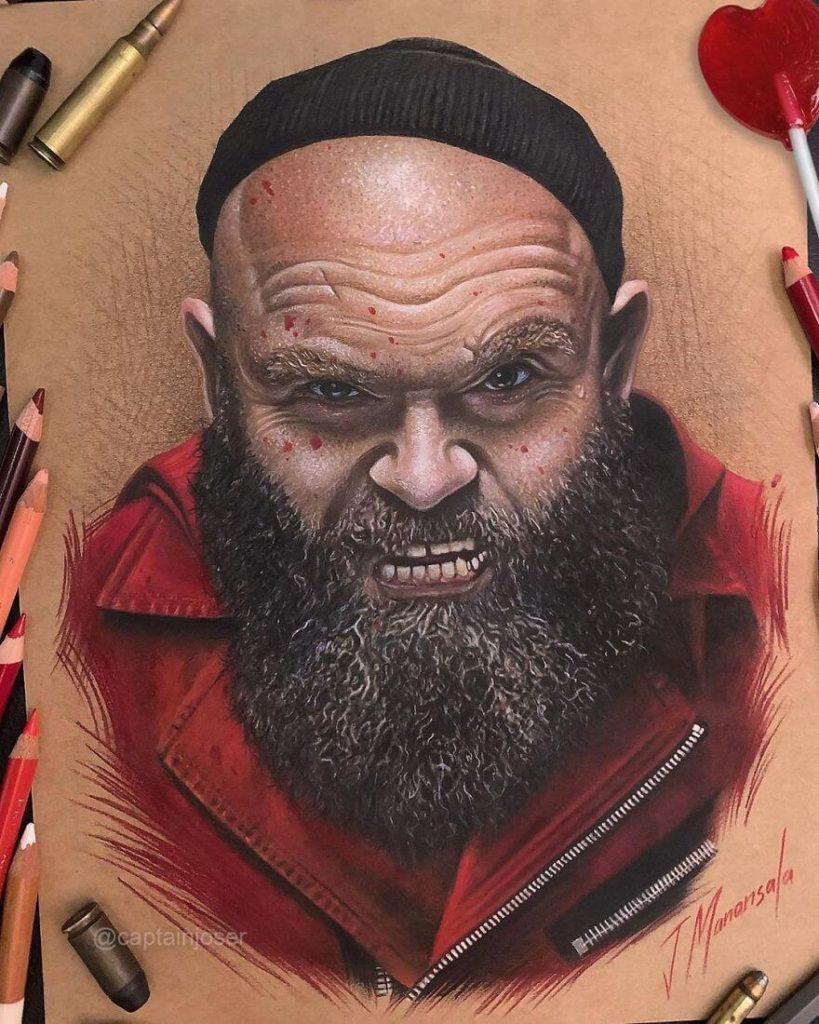 #12 Denver